As an Amazon Associate we earn from qualifying purchases made on our website. If you make a purchase through links from this website, we may get a small share of the sale from Amazon and other similar affiliate programs. You can read our complete
affiliate disclosure
for more details.
Media management best practices is a business process for organizing, storing, and managing digital media equipment and products. This includes photos, videos, documents, and other multimedia content. With the right systems in place, you can be assured that your work-product will not be lost. Whenever you work with digital data, it is not "if" but "when" data loss will occur.
Losing data can occur due to equipment failure, a flood, a fire, or a robbery. Why use digital asset management plans? Unfortunately, we can lose digital data at the most critical time. Lost work products will earn you a harmful reputation and you could lose clients.
Best Practice Recommendations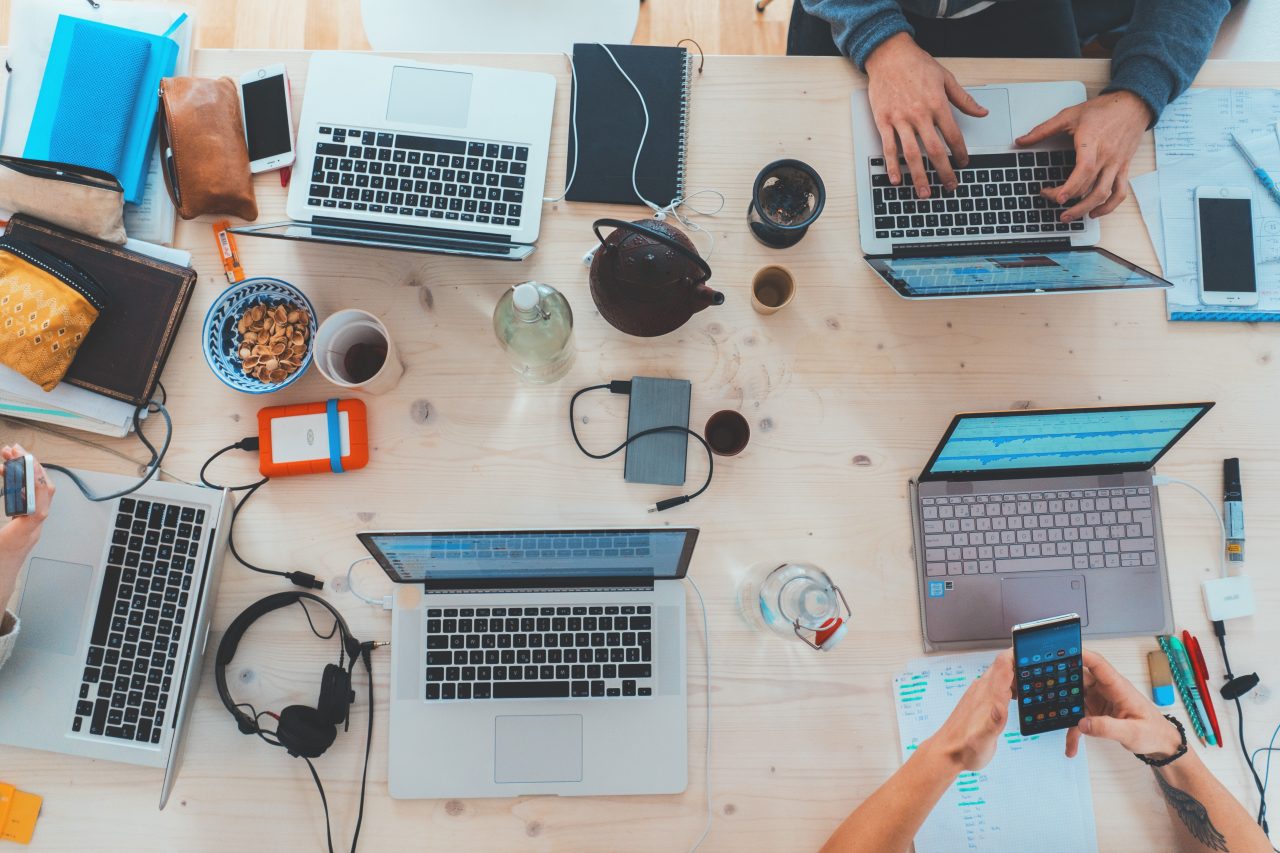 Photographers, Stringers, or videographers compile lots of photos and audio files to submit to their clients. It is vital to keep media files protected. You must secure backups of your media files. One such approach includes hard drive technology. Without a backup solution, it would not be wise to think that your data couldn't crash. Therefore, an external hard drive removable media solution is a smart process.
Do you have a digital asset management plan in place? If not, please start today. See below suggestions and tips to protect you and your client's work products. There are simple mobile digital asset management solutions. You must organize your files, then store them at a software level and on a hard-drive level. To organize your files, it requires a best practice management approach.
As a simple start, make a copy of your images and place them in a designated folder. A digital asset management video production software helps. Granted, no one really likes to take the time to back-up media content, documents, and system files. But in doing so, you can save embarrassing moments. Modern software programs for backing up your files can help protect your hard work.
Software systems will hold your images so that you can scan them easily. This type of software will also lessen or eliminate any duplicate copies. It also saves you space as part of the backup solution. This software solution can scan through specific metadata information like what camera you used to take images and more.
Hard Drive Technology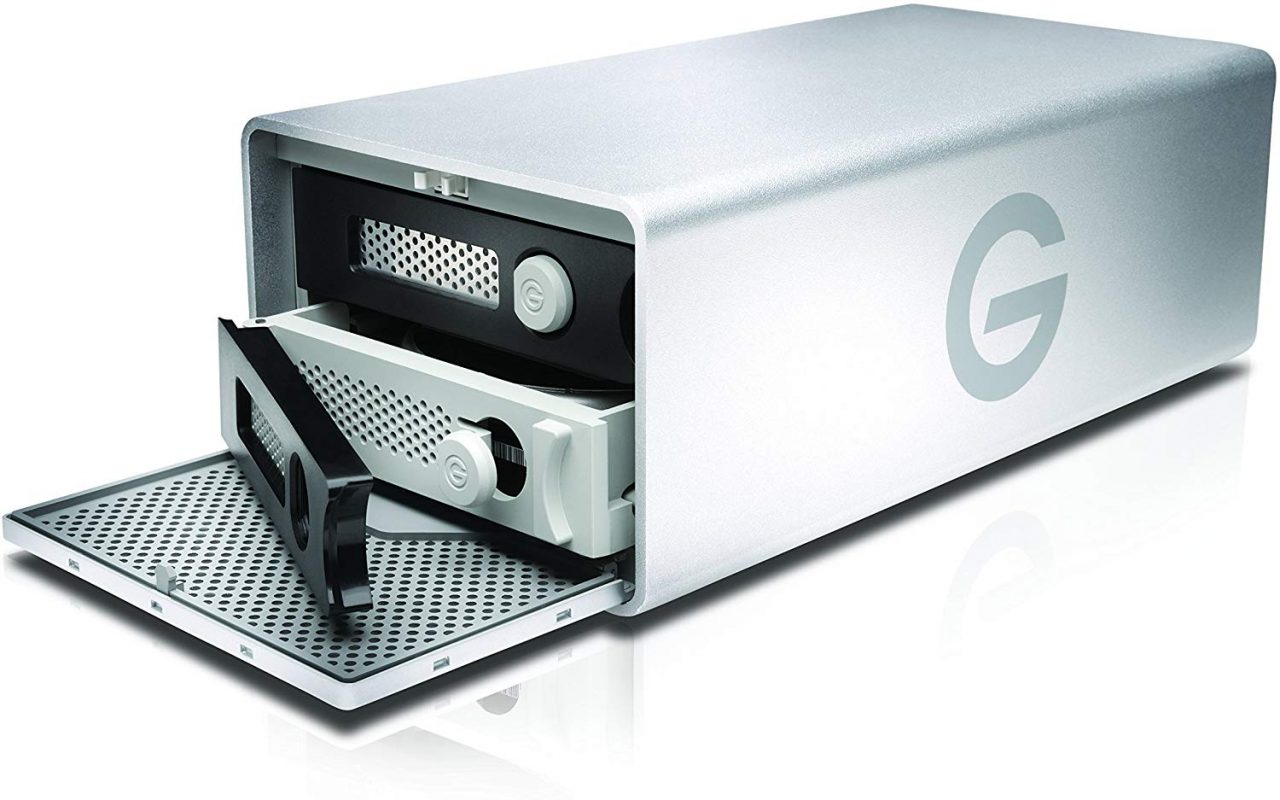 Hard drive technology today is portable. It's available in small sizes that can hold a large capacity of data. Photographers would benefit from a single hard drive but a secondary drive in a RAID configuration works even better. The G-Technology 8TB G-RAID with Thunderbolt 3 is an efficient hard drive solution.
RAID 8TB is designed with two separate hard drive setups as a backup feature. The G-RAID hard drive is designed with removable dual drive bays. It also supports many different ports, including Mac and window software formats. The G-RAID hard drive eliminates any chance of duplication. Each RAID hardware drive mirrors each other which guarantees no lost data.
External Drive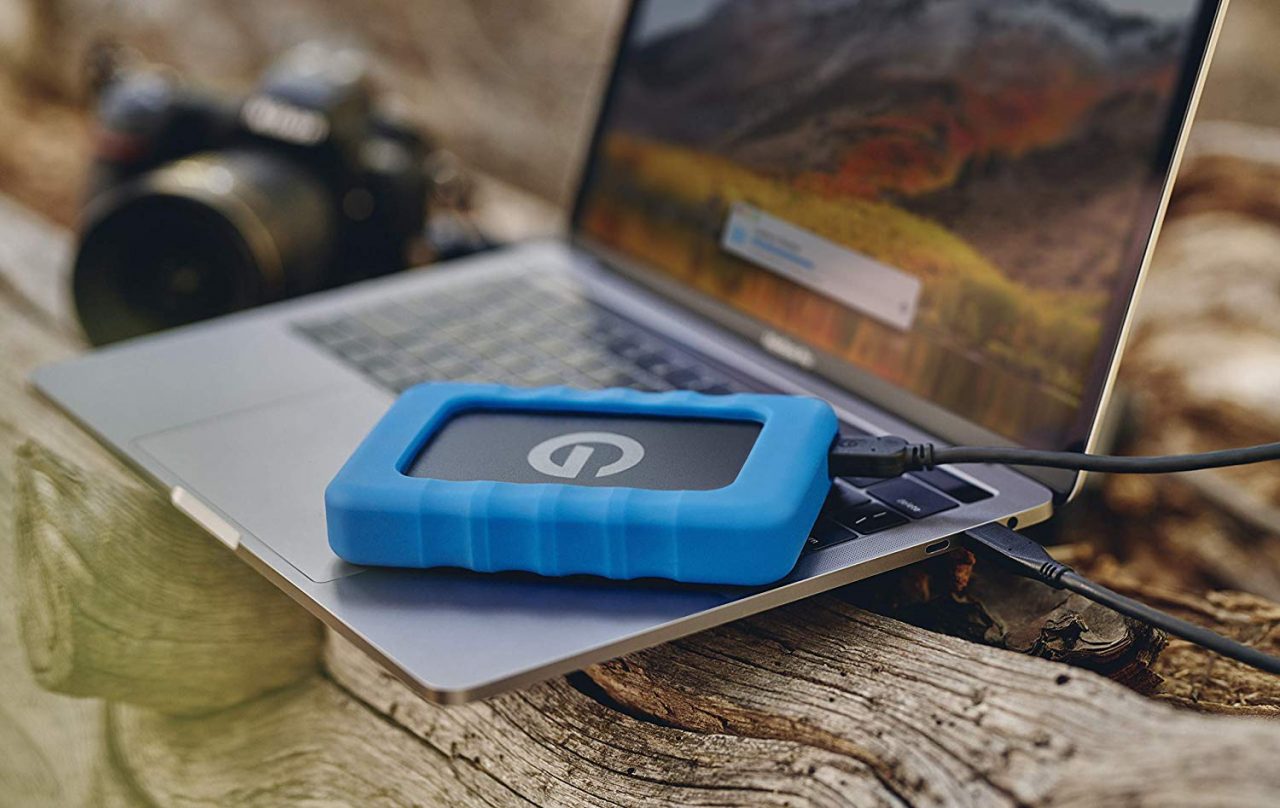 To keep your hard drive safe in the field, you must invest in quality devices. A G-Technology 1TB G-DRIVE ev RaW Portable External Hard Drive with Rugged Bumper is your answer. Why no one thought of this before is amazing. However, it is never too late.
When you are backing up, transferring, editing, and storing vital images and data, you need help to protect the files. This rugged bumper drive protects your hard drive devices while you are on the go. It is removable and will protect your drive from bumps, scratches, or falls. External drives generally are limited in capacity. However, the G-Technology Rugged Bumper Hard Drive can hold vast amounts of data.
An external backup drive is something that you can't skimp on. Keeping critical shots for clients is vital. When one hard drive fails, you are guaranteed to have a backup G-Technology hard drive. Using the rugged bumper solution will help you remember to back-up regularly. Here are several back-up systems that can help you. Consider an external drive, an off-site backup process, a software program or the cloud. As a professional, it is part of your job to create a viable backup game plan.
Record/Monitor
Stringers and videographers work with amazing high-tech recording and monitoring tools. You can use an external recorder for backing up media in real-time. Two of the best external video recorder tools in the industry include the Atomos Ninja V 5″ 4K HDMI Recording Monitor. The other is the Blackmagic Design Video Assis 4K 7" 12 G HDM Recording Monitor. The Blackmagic Recording Monitor and Video Assist is a very reliable tool in the field.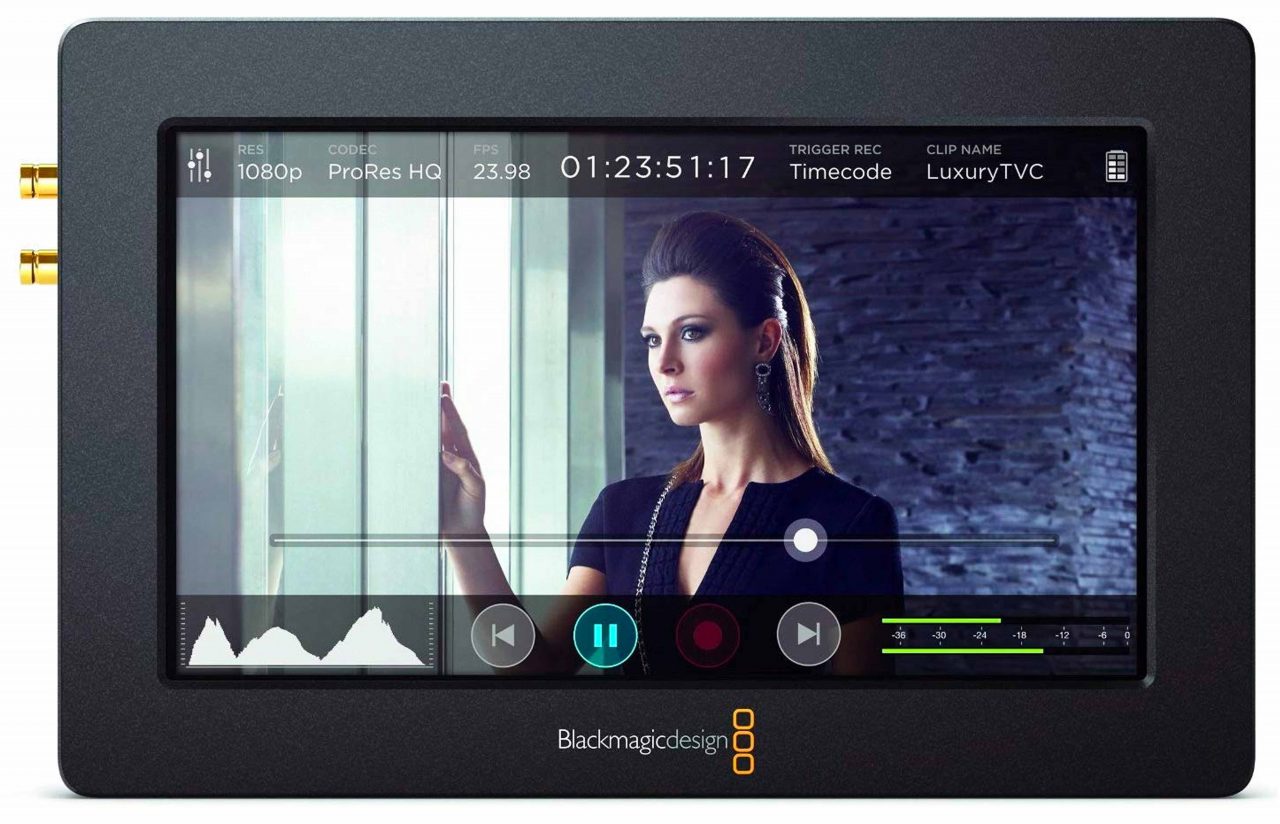 As an external video recorder in the field, the Blackmagic Video Assist supports your recording and streaming capabilities. This media digital assist equipment has many versatile features that give your work a lucrative appeal. The Video Assist camera can handle varied formats like any SDI or HDMI including older model software.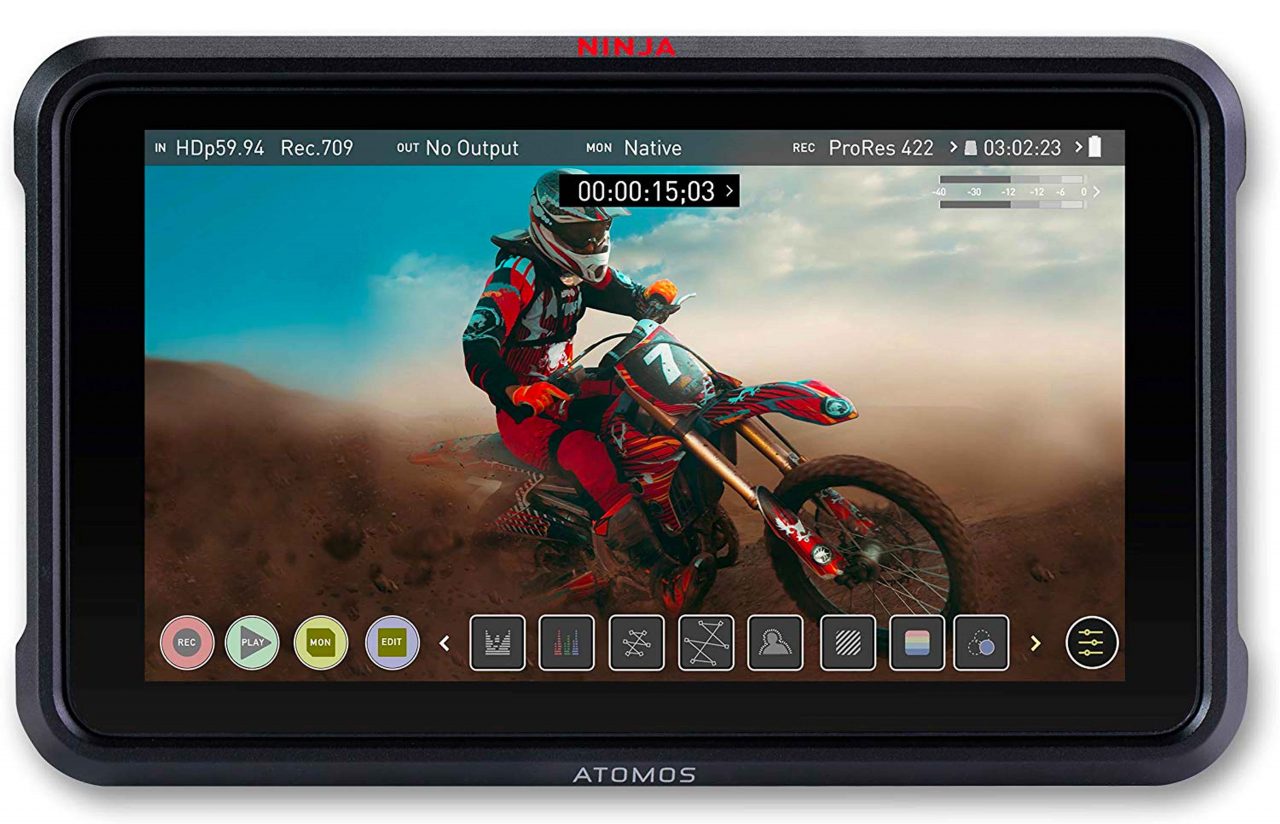 Its LCD interface features an easy scroll-through menu for a variety of controls. The LCD automatically gives you an instant focus assist. This field partner as an advanced camera is powered by L-Series batteries that last for days. Quality and dependability are important to field reporters. Therefore, an additional recording monitor you need is the Atomos Ninja V 5″ 4K HDMI Recording Monitor.
The Atomos Ninja V 5″ 4K HDMI Recording Monitor has many media features. This on-camera monitor/recorder has a large brilliant touchscreen. It is designed with features like an onscreen exposure analysis, a focus assist system, and an automatic framing technology. You will always receive high-resolution images and dynamic sounds with the Atomos Ninja. The quality of its live feed and multicamera shots is amazing.
Card Slots/Readers
The Blackmagic is further designed with a card slot feature that is a great backup solution. An SD memory card is a media recording investment. The Blackmagic camera includes 2 SD card slots that can be swapped out for better high-speed broadcast taping.
You can't be cautious enough in backing up your data files. For this reason, having a Lexar Professional USB 3.0 Dual-Slot Reader and/or a SanDisk ImageMate PRO Multiformat Reader is a surety safety protocol.
The Lexar Pro can read both SD and CF cards at the same time. Its pop-up design protects card slots. Its portability gives you a smooth contour. This makes it easy to use when you slip this device in and out of your carrying case. The Lexar Pro is a quality photo and video reader that is versatile and dependable.
The SanDisk Image Mate Reader is designed for multi-cards like SDHC, SDXC, microSD, and others. SanDisk also has a fast transfer speed technology and versatility controls. It works with your PC and Mac computer. SanDisk also works with different standard USB ports.
Memory Cards
As a newsgathering professional, you are required to back up lots of data. This requires a media device to store important images and data. Gone are the former days of floppy disks. Modern technology has given you advanced internal and external devices for storage. This can include CDs, zip disks, DVDs, memory cards, and more. Memory cards are one of the most dependable storage solutions. Just make sure that your cards have as much memory as your camera.
For quality storage media products, it is recommended that you invest in Sandisk or Transcend. Sandisk and Transcend memory cards are compatible with cameras and many other multi-media devices. Memory cards are very portable. They are a solid-state media back-up solution which means they can't become corrupt. They are designed in several sizes. A 64 gigabyte is the more popular size. Modern-day memory cards are part of the new generation of memory solutions. They are smaller, lighter and compact with higher storage capacity. Keep your data safe when it is time to turn in your audio/video product to a client.
Endnote
As you can see, there are many digital media management best practice recommendations. You can secure mobile hard drives and external recorders to backup your work-products. Video assists, memory cards, and archival technology are all collaborative database solutions. The biggest mistake for you in the field is to be without a backup strategy. With the above innovative devices that are cost-effective, you have the security you need in the field.
Thank you for reading! You can get back to all of our product recommendations by going here.